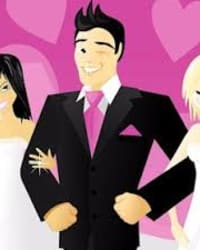 5 Jaw-Dropping Tips for Guest Posting Success author On My Trending Stories
There are a lot of tips and tricks floating around the web for how to guest post the right way. These tips include things like making sure you use the site owner's name in the salutation and that you should never use a template email.
Here are a couple of the unique tips that I picked up along the way.
1. NEGOTIATE PAID POSTS
If you do guest posting in volume, you are going to come across blogs that will want to charge you for publishing your post. This is extremely common in the mommy blog, work at home mom and coupon niches.
If you do not have a budget for guest posts, you need to find a creative way around it.
What I suggest you do is respond with an email saying something along these lines:
I'm sorry, but I don't have a budget for sponsored guest posts. However, my writing does go for about $80 to $120 per post. You'd be getting it free, not to mention all the traffic that it will generate for as long as you keep it up. Is there any way you'd consider waiving the sponsored post fee?
This works very well, especially if their rate for the sponsored post is less than the value of the article. You'll want to use it sparingly though, because you can waste a lot of time going back and forth with the owner, only to never end up being able to post on their site.
2. OFFER A VIDEO OR PDF GUIDE
You can offer a video or PDF guide instead of a generic text guest post. For one thing, it's a different way for people to see your message, not to mention that each person learns in a different way. So there's a lot of perceived value there.
Blog owners see that too. Just by mentioning that you're willing to provide a video, they see that you're willing to take the time to craft something specific for their site. But don't just stop at videos. You can offer PDF guides that the blog could offer their email list, or even offer to help build out a new (small) section of their site.
Just keep in mind that while you want to offer a lot of value, what you stand to gain from doing the work (the link and traffic) should be relative to what you pitch them. One thing worth noting – many blog owners prefer short videos compared to longer ones. So don't bother pitching a video if you can't keep it to less than 5 minutes or so. If you can, be sure to mention that in your email.
3. TARGET SITES IN DIFFERENT MARKETS
A lot of guest posting advice that you hear is to find sites in your niche to guest post for. That's ok, but you will have a lower response rate because there are people that view competition as a bad thing. This is especially true in competitive markets — good luck posting on your competitor's site for free.
The advice you don't hear is to guest post in different niches. For example, if your site is in the gambling niche, why not guest post on sites in the health or traveling niche? All you need to do is angle your content to fit. For example:
5 Things Online Poker Players Can Do To Stay Fit
10 Casinos You Must Visit Once in Your Lifetime
You can do this for almost any niche, too. Don't limit yourself to only your niche for guest posts. That's what your competition is doing. By stepping outside the box, you're getting links that they don't have.
4. CREATE & USE TEMPLATES
Common guest posting advice tells you to avoid using email templates because they're not unique or personal enough. That's bad advice!
The reason why you're told not to use templates is that most people don't take the time to craft a good template. But you can create a template that is unique and personal — If you do that, it works just fine.
All you need to do to come across as unique and personal is to show familiarity with their site. You can accomplish this by mentioning that you have read some of the posts on the site and that you have a good idea for a guest post. Then you can pitch what you feel is a solid and fitting post for their site. So long as the post is different than what is on the blog already (and is a good idea overall), you should have no problems.
The rest of your templates should include an intro, brief explanation of how you will send the post and a closing. It's about 4 paragraphs long. That's it. Simple.
5. TURN GUEST POSTING INTO A SYSTEM
If you are trying to (manually) build links with guest posts, in the long run, it's going to make much more sense to turn it into a system.
Focus on the part that you're good at — whether it's finding sites to pitch, or writing the guest posts. It can take a long time to do either task, so you'll be more efficient and will build links faster by training someone to help you out. It'll be the only way to truly scale your link building efforts, other than creating link-worthy content for your own site, of course.
BONUS TIP – HOW TO DEAL WITH SPECIFIC ANCHORS
My bonus tip for you is on how to deal with specific anchor text. As you can probably imagine, having anchor text such as…
awesome mermaid costumes for girls
internet service in New York
Clear Wireless 90210
2012 sea monkey reviews
…. isn't the easiest thing to insert in an article. So what can you do?
One trick that you can use when it comes to dealing with location-specific anchor text is to pitch articles on geo-targeting for webmasters. You can then use the anchor text (internet service in New York) as an example of how geo-targeting works. It doesn't look spammy this way either.
Another trick is to pitch a DIY tutorial. Using the anchor text, awesome mermaid costumes for girls, you could easily insert that into a sentence like:
If you're looking for awesome mermaid costumes for girls, don't buy it, make it yourself!
Something like that, at least. The idea is to get creative. Since you build links yourself, you can make the anchor text as easy or hard to work with as you want. But just keep in mind that if you build links for clients, that they might request that you use specific anchor text. With a little bit of brainstorming, that shouldn't be a problem for you at all.
Author Bio
Steve Anastasiadis is the founder of Authority Labs. Authority Labs is a link building agency focused on developing authority content for targeted audiences. We help create and promote valuable content online for any business, that will earn citations and build trust in the eyes of Google and other major search engines.