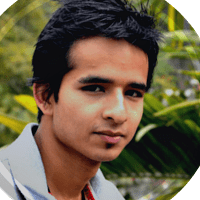 Adarsha Kharel is an engineering student yet an avid lover of literature. He is currently pursuing Masters in Automotive Software Engineering from TU, Chemnitz in Germany. Active on his Wordpress blog, he mostly writes poems and other articles that focus on different aspects of life.
Adarsha was born in Sikkim in 1993. His father and paternal family have played a part in enriching Nepali literature with various translations and original write-ups. He has inherited writing skills from them.
Adarsha's literary merits include a few articles in his college magazine. Apart from those, he has written more than seventy poems and tens of articles. 'But Life Goes On' is the first of the novels that he has written. Currently, he is working on a new manuscript that would much likely be a sequel to his first.