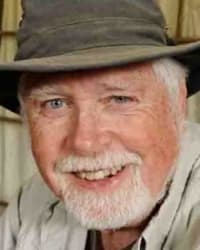 Blogging really gets my juices going. An extension of my photography which began as a result of being tested for natural aptitudes by the Johnson O'Connor Research Institute.
The writing became a natural extension of my photography and soon Photo/Text packages were on their way to magazines. A self-publish a book entitled Get Published reviews cases of published works. After 300 copies sold, we began a newsletter entitled F/8 and Being There, for the nature photographer that likes to travel. That was us as Carol & I after getting married in Nice, returned to Europe often. Experiencing different cultures have become the meat of our travel, and we keep looking for opportunities that fit our budget.
The marketing part shifted with the 2008 financial crisis and now blogging looks like the new marketing route. We'll see. For now, magazines continue viable while sorting out affiliate programs. Conducting some Field Photography Tutoring Programs for groups and individuals also fits my personal needs to teach. Our Facebook Group is Lens Lugger World (www.lensluggerworld.com)
Find a need and fill it as a friend once said, To lift one's work out of the ordinary, change the angle and include emotion. With that in mind, I hope to be able to express the natural world in a ways meaningful. Thanks for looking in - let me take a peek at what makes you tick.