Over on my personal blog, thecoachba.wordpress.com, I post a monthly baseball review. The review is for those that like baseball but aren't able to keep up with the every day new bits. I like to offer you a quick summary of what you've been missing over the last month and sometimes something to look forward to in the coming weeks. Think of it as a way to add your two cents into water cooler talk when you're at work trying to relate to your coworkers.
We are now a month into the season with every team playing over thirty games. Let's just start with the obvious. The Chicago Cubs, New York Mets, and Washington Nationals are all really really good national league teams. The Dodgers and the Giants will continue to battle out west. After that nothing else seems to be what we expected.
Did anyone really think the Chicago White Sox would be the best team in the American League? I know I sure didn't. After the Adam LaRoche ordeal in spring training, that led him to eventually retire, I was sure the White Sox were in for a rough season. Secretly I was hoping that Chris Sale would demand a trade and end up in a St. Louis Cardinals jersey. Now this will never happen! Instead he's demanding attention for the starter of the all-star game. He has an ERA below two right now.
What's going on with the Houston Astros? I believed they over performed last season but not to the point where they'd be last in their division at 15-23. Even the Philadelphia Phillies, who most believed were tanking, have 21 wins and are above a .500 record right now. No surprise the Braves and Twins are struggling along. Those two are the favorites for the top draft picks next season. This Astros team is being led by Jose Altuve who is on pace to hit a career high in home runs this season. Sadly if their pitching doesn't improve they can kiss the playoffs goodbye.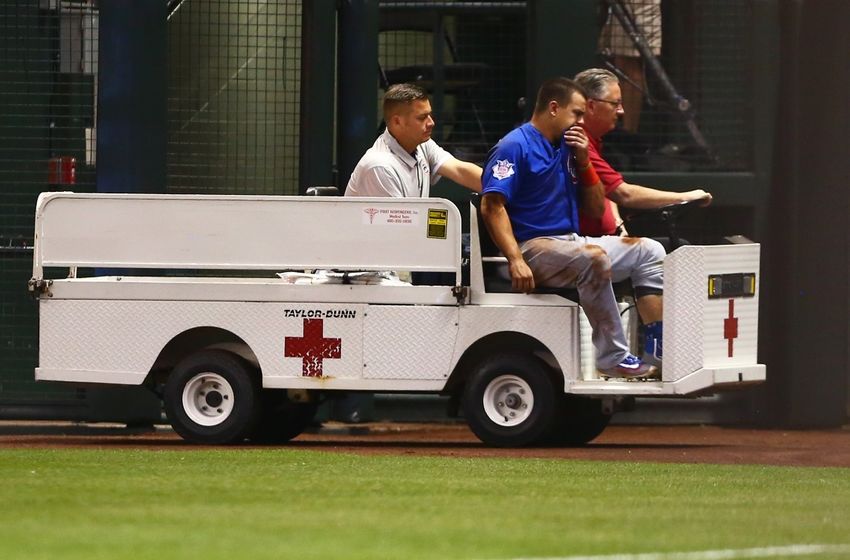 Even after the Chicago Cubs lost Kyle Schwarber for the rest of the season they are currently second in the league in runs scored. The new trendy stat of this season is "team run differential." The Cubs are by far way ahead of any other team in the league with a run differential of 104. Boston and St. Louis are the next two teams in this category and their runs combined are 105. I'm not surprised that the Cubs can hit. That was the whole focus when rebuilding their system. The more impressive and shocking part of the Cubs success is their pitching. They're first in the league in ERA (2.68), WHIP (1.06), and opponents batting average (.205). Wow. That's all I can really say. Even as hot as the Red Sox and Cubs are right now it will be hard to imagine them continue their offensive momentum throughout the rest of the season.
In this month's feel good story we have Matt Bush. The former #1 pick in the 2004 draft was arrested and sent to prison for an alcohol related car crash back in 2012. He has fought his way back into baseball. At the age of 30 he got his first taste of the MLB this week. Bush is a relief pitcher that can throw high to mid 90s. The organization and Bush have also set up a program to help keep him sober and to encourage others who struggle with alcoholism.
Our rookie standout this season so far has to go to Aledmys Diaz. After injuries to Jhonny Peralta and Ruben Tejada in spring the Cardinals made the decision to give Diaz a chance to play every day at the big league level after Jed Gyorko struggled to play defense at SS. Another shortstop, Trevor Story, did hit a lot of home runs and set rookie records for hitting home runs in April. He's playing very well in replacing Jose Reyes out in Colorado. Diaz also set a record for hitting over .500 in his first 50 atbats and beyond. His batting average is currently at .387. He also has 6 HRs, 19 RBI's, and 25 runs. On the other side of the coin Diaz also leads the league in errors at 9. The Cardinals season has mirrored the play of Diaz. They have hit surprisingly well but have struggled with starting pitching and defense. The one thing that they were elite at last season. Baseball is a funny little game isn't it?
Published by Brian Argetsinger