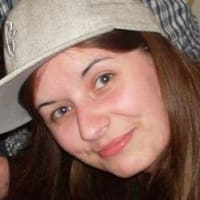 Hi there,
I'm Caroline, I'm from Poland. I studied journalism. Last year I graduated my master's degree in cultural studies. Movies always were huge part of my life, so one day I decided to write about it. I'll write my thoughts, likes and dislikes about movies and tv series.

I was on a few film festivals in Poland, as a volunteer, that was great experience.
I don't have favorite genre, I'm watching everything:)

Please feel free to follow my personal blog at https://movieandtvseriesgeek.wordpress.com/.