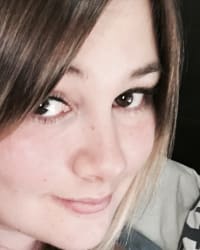 Hi All,
My names Casey and I'm a bibliophile from Melbourne, Australia.
I'm a book lover and caffeine addict who regularly posts gushing reviews and will throw a book across the room with no regrets.
My writing consists of fangirling and the use of too many exclamation marks but once in a while I like to think I give some great book recommendations.
I read Fantasy, Sci fy, Romance, Suspense, Thrillers, Young adult, and some New Adult. Oh what that was all the genres? Well if it's well written and has an interesting plot colour me interested.
I blog under the name adoptabookaus and you can find me on all social media sites with this name.
Happy reading everyone may your TBR be full of interesting reads.