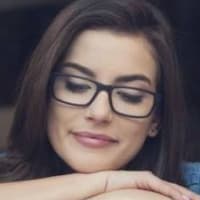 Hello~
So happy to be given an opportunity to be able to be one of the writer here on My Trending Stories.
I'm a Singaporean female living in Singapore. Proud to be a Cancerian. I love Kpop and it has somehow become a part of me now.
I have mainly 2 blog - one personal blog and the other one focusing more on Korea.
This blog will mainly be a channel for me to write my Life Decisions, Korean Learning Journey, Ice Skating Learning Journey, and other Boos (basically everything and anything that is of significant values and I'm comfortable to share).
Through this blog, I want to introduce Korea's famous shops to foreigners (Singaporeans and all other readers). The shops which are popular among local Koreans but not yet known to foreigners yet.
Looking for local Koreans to assist me in this newly started blog. If you might be of interest, kindly let me know!
--------
You may also follow my Dayre as i post up-to-date snippets of my daily life here.