BodyTite NYC is a leading cosmetic and plastic surgery practice in Manhattan, New York City, specialized in providing minimally invasive liposuction treatments using the newest body contouring technique.
Based in Manhattan, NYC, bodySCULPT® is specialized in providing safe, effective, and minimally invasive BodyTite liposuction surgery. We are an AAAASF-accredited plastic surgery center with extensive experience in providing a range of unique body contouring procedures designed to improve your overall appearance. Providing leading edge body contouring procedures and ensuring superior standards of care are our top priorities.
We are the only BodyTite Certified Center of Distinction in Manhattan, NYC.
BodyTite™ to Get Rid of Fat and Ensure a Slim and Trim Figure
Our plastic surgeons – Dr. Spero J Theodorou and Dr. Christopher T. Chia utilizes the latest technology embedded in the BodyTite™ device for providing painless body contouring. This FDA-approved RFAL (Radio-Frequency Assisted Lipolysis) device from InMode gently treats stubborn fat while simultaneously tightening and lifting the skin, thus carving your body perfectly. This procedure can remove excess fat from different parts of the body, leaving the surrounding tissues unharmed.
Website: https://www.bodytitenyc.com/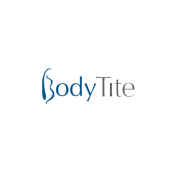 BodyTite NYC