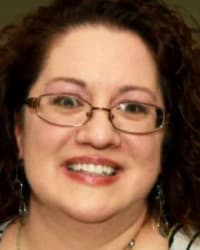 Cynthia A. Morgan is the creator of the mythical realm of Jyndari and author of the epic fantasy Dark Fey Trilogy, which is based, in part, upon the true-life events surrounding the Lord's Resistance Army in Uganda and draws readers into a mystical realm of primordial forests, magic and the lives of Light-loving and Darkness-revering Feykind. Not to be confused with pixies or "Tinkerbell" type fairies, the feyfolk of Jyndari are winged beings the size of any human who live in a realm where tradition, magic, and spirituality are fundamentals of everyday life. Dark Fey has earned many 5 stars reviews, including one of the leading industry review organizations, Readers Favorite. Compared to a fantasy version of a play by Shakespeare, Dark Fey is a brutally beautiful story of Love, Hope, and finding Peace in the Darkness. Published by Creativia Publications in January 2015, Dark Fey is already among the top #50 in several Fantasy genre categories on Amazon.
Morgan is also the author of the popular blog "Booknvolume" where her ever-increasing number of followers are regularly treated to Morgan's own brand of poetry, English Sonnets, and musings about life. She is a current member of the Poetry Society of America; is ranked among the top authors on the Independent Author Network; has had poetry published on numerous poetry websites and is rapidly becoming an Author to keep your eye on.
Some of her other interests includes a deep love for animals and the environment. She is passionate about music and theatre; is frequently heard laughing; finds the mysteries of ancient times, spirituality, and the possibilities of life elsewhere in the cosmos intriguing. Morgan Believes in the power of Love, Hope and Forgiveness, all of which is reflected in her lyrically elegant writing style.