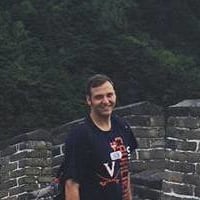 I'm Daniel. I'm a native of Virginia, but I hail from the most rural part of the state--from a valley in the heart of the coalfield nestled in the beautiful Appalachian mountains. While my roots are firmly planted in Appalachia, my rural background does not limit either my worldview or my prospects; indeed, my unique upbringing has instilled in me the desire to see new places and to make an impact on those I encounter.
I'm drawn to those stories that are often overlooked today--those stories that once formed and informed our lives, but now have become mostly obsolete. Those stories, for me, are the stories of everyday people: their struggles and hardships, as well as victories and successes. Given this interest, my writing is an attempt to capture the wonder of the everyday. In a word, to capture the essence of life and to present it in such a manner that others will be just as captivated by it as I.
My main outlet is creative nonfiction, but, from time to time, I also foray into poetry, short fiction, and philosophy.
My personal blog: https://thirdtimeisacharmblog.wordpress.com/