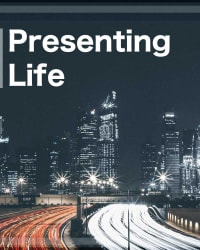 Welcome to Presenting Life! My name is Daniel Krikorian! I am a 22-year-old Entrepreneur, athlete, and student. I write article two to three days a week about topics that will make people think. They are mostly common sense and are speaking of current issues, but my goals is to have people read and form their own opinions about the topics of discussion. I always encourage others thoughts and opinions and will stand by mine. I believe everyone's opinion is unique and makes this world interesting, I am not one to take offense if yours is different from mine, I'd rather understand why and embrace it! I also have a podcast titled Presenting life! Each week I will keep you updated with new articles and podcasts! Hope you enjoy the page! Always feel free to contact us anytime!
Presentation is absolutely everything! Let's start there… Whether it is online, at work, around family or friends, and even to that girl that keeps looking at you from the end of the bar. Of Course, this presentation must be adjusted according to the circumstances presented at the time, but knowing how to properly present yourself to gain respect and present confidence is key.
Please Visit http://www.presentinglife.com for more.