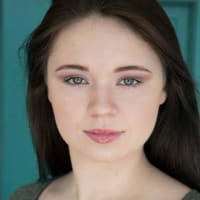 I am currently a freshman at The College of William and Mary and I decided to start my blog because I wanted to talk about my reading experiences, book opinions, etc. and it seemed like the best public way to do so. While I have an Instagram, I felt limited on what I am able to do on there and what I am able to post. I have kept my Instagram danisbookshelf22 up which is focused on reviews on the books I read and occasional book related posts, basically what I had already used it for. My blog, however, includes longer discussions and will allows me the freedom to talk about whatever book topic/news/thoughts I want to talk about.
I absolutely love talking about anything to do with books and so I know being being apart of this community will be a great because I can connect with fellow book lovers. For the books that I really love, or just really want to discuss, I will be posting my reviews, but I won't post about every book I'm reading like I do on my instagram. My blog has *spoilers* on it, of course, but I will always have a warning before any post so it will be up to you to proceed with caution.
In the footer on my blog, you can find my Goodreads, and booksta (hopefully, still figuring this one out) and you will also have the option to "subscribe" to my blog so you can get email updates whenever I post, which would be really cool if you did but no pressure!
Lastly, I absolutely love recommending books to people so feel free to shoot me a message so I can help you find the perfect book.
Thank you for taking the time to check out my page and please visit my blog danisbookshelf,.wordpress.com if you want to see similar content. Also, please feel free to leave comments and I will do my best to respond as quickly as possible!
With love,
Dani Greene