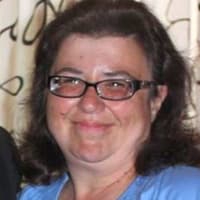 I was sent the link in a divinely appointed email to this website in response to a positive reaction by this site's manager to my blog,
"Spiritual Diary: Dying to the Flesh, Living for the Lord Site 6"
https://ihatetheinternetbutilovejesus.wordpress.com/
I write about the Lord Jesus Christ and Him crucified. I am obligated to spread the Gospel of Christ wherever I go. I post on other topics too, as long as the Holy Spirit allows. Some may not agree with my stand, but that is irrelevant. I speak truth. The truth shall set you free.
I believe God blesses my efforts here in the internet world because I am sold out for His cause to spread and preach His Word. I know many have come to Christ from reading my posts. That is not bragging on me, that is exalting my Lord and Savior Jesus Christ, Who can save anyone with a contrite, repentant heart, believing that His Blood can wash away ALL your sins and be born again as a new creature in Christ.
I believe God saved me at age 14 to be a writer for Him. I am now 50 years old. I have always had a powerful desire to write and get my thoughts (His thoughts) out in writing. I strongly believe it is the Holy Spirit of God Who "dictates" my posts as I type them out. I enjoy reading others' reactions too, because this topic is controversial yet much needed in this God-hating, wicked world. Sadly, many don't want Jesus, but as long as God gives me breath, I must go on telling the world about Him. God ALWAYS has a remnant.
You may not be alive tomorrow. Are you saved? Do you know Jesus Christ? Do you know where are you going when you die: Heaven, or Hell? We are all born sinners. Only the child of God (a saved individual) can enter Heaven. You cannot save yourself from Hell. No religion or cult (and there are many) can save you; only belief in the only begotten Son of God can save your soul from Hell's torments. See this page for more:
HOW TO BE SAVED!
http://jesus-is-savior.com/how_to_be_saved.html (please copy and paste into your browser)
I pray my blog is a blessing to you. In Jesus' Name,
KingJamesWriter1965