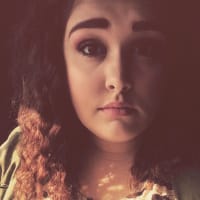 "There are poets who sing you to sleep and poets who ready you for war and I want to be both."
-Ashe Vernon
I am just a young, 20 year old, girl who loves to write! I've been through a lot in my personal life and just want to help others through some of the things I have gone through.
I have a deep passion for words and how much emotion one can feel from them when put together in just the right way.
I also have a blog at dom1on1.wordpress.com so feel free to check out what I post on there as well!