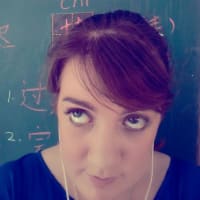 Hello, I'm Ee Jay,
I hail from Glasgow, Scotland. I've spent a year in Guangdong, China working as an EFL teacher and am working towards teaching in my home nation someday.
After I turned 26 I realised I wasn't in great shape and wanted to take care of myself more. I started using more moisture cream, going to bed at decent times and running. The last one is my favourite.
I blog about running in a personal way; the way it makes me feel, the things I see, the thoughts I have and the lessons it's teaching me. As I keep going I am gaining stamina and strength both physically and more importantly mentally.
I'm not a professional, or even very good, but every step has a wisdom in it and I like teasing that out to think about more deeply.
I also like travelling, beige clothing, tea and biscuits, video games, over complicated films, watching rugby, pints of anything and I find Vikings attractive. I'm a real catch...
I dislike landings on flights, the disappointment when you only get 1 lettuce leaf on a burger and finding out you've ordered tofu when the picture looked like chicken.
I'm really excited to be blogging here at MyTrendingStories and hope you like my content!

​I also blog over at letherrunfree.wordpress.com. Check it out for frequent updates on runs, thoughts and whatever I like on Pinterest.