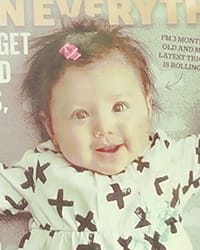 Nice to meet you!
My name is Elissia, I am 24 year old mommy to a little boy, a loving girlfriend, a crazy daughter and owner/author of www.hellobeautyandbaby.wordpress.com writing about my journey as a new mom, my passion for beauty, wellness and everything in between.
Born and raised in Canada's capital I am the only child of two amazing parents who i love and adore. Mom and dad have been married now for 26 years and still going strong, a true inspiration in my day-to-day life and my relationship with my spouse who is my best friend, the father of my baby boy and the only man in my life next to dad. (Gosh I love them!)
In January, to our surprise, we found out we were pregnant and had been for 3 months and were to expect our baby boy in July of 2016. Being from a Portuguese background and having set expectations for myself (marriage before a baby, being settled into life, etc), this was all a HUGE shock. None the less, a change we were happy to accept and a family we were proud to soon call our own.
I always liked the idea of having my own blog but never knew what to write about, I finally decided to start HelloBeautyAndBaby. The perfect opportunity to share with everyone my journey as a new mom, life after the baby arrives, getting back into shape and my love for everything beauty and wellness.
This blog is not only intended for new moms, but for all girls and women out there who can relate, benefit and share their stories. Whether you're a soon to be mom, a beauty lover, a sister, a grand-ma or just looking for a good read, welcome to my blog HelloBeautyAndBaby.