Faced with a lack of affordable homes and higher prices, it's no wonder we've seen a decline of the first time buyers in the last couple of years. According to the latest edition of the Home Buyer and Seller Generational Trends report from the national Association of Realtors released in March, first time buyers make up 32% of all home buyers, down from 33% in 2015. In the aftermath of recession and weak recovery, younger people have simply stopped buying houses.
The share of 18 to 34 homeowners is at an all-time low, and a recent report about millennial home buyers shows that for the first time in more than 100 years, young people are now more likely to live their parents. A certain percent of young people don't have the funds to afford a home, but a large number of people are seemingly turned off by the complicated purchasing process. Buying a new home can definitely be scary for a first time buyer, because it's hard to know what to look for and expect. However, if you do your financial homework in time, every problem can easily be fixed.
Thoroughly Checking your Credit Score
This is perhaps the main factor when it comes to qualifying for a loan today, and the standards have never been higher in terms of what score you need to get a loan and how it affects the cost of it. However, even if you pay your bills on time every month, it still doesn't mean that your credit is perfect, and you might rejected for a loan. Mending damaged credit takes a lot of time, and if your credit needs work, it is a good idea to opt for personal loans that will help with your debt consolidation, and you need to do it at least six months before you look for your first home.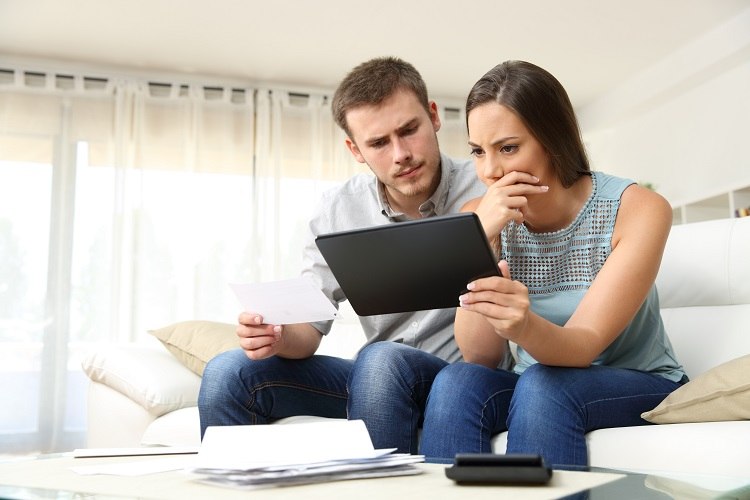 Evaluating Assets and Liabilities
Once you determine that your credit is in check, or repair it if you have to, now you have to see how much you spend and how much money is left at the end of each month. Simply put, you need to have a good idea of what you owe and what's coming in. Tracking your income for a couple months, or even a full year before you make a purchase will give you an insight into where is your money going. You also need to become familiar with the basics of mortgage lending, in order to get an idea of how money lender will view your income.
Organizing Your Documents
When you finally apply for a mortgage, keep in mind that you you'll need to document taxes and income. In most cases, a mortgage lender will ask for two recent pay stubs, tax returns, and the past two months of bank statements. And don't be confused if the lender asks for literarily every page of your documentation – blank ones included. And why is it so important? Well, that's a tough question to answer – some are looking for insufficient funds, others are searching for odd money in or out – but all you need to know is that's what they want to see. As we've mentioned before, this not a short process, but if you know what you need and where to find it, you'll save yourself a lot of time.
Lastly, while it takes a lot of effort to scrape together the down payment, there certainly are programs out there that can help buyers with qualifying incomes and situations. The FHA (Federal Housing Administration) insures loans with noticeably small down payments, and even offer better rates for those with bad credit. What's more, mortgage Giants like Fannie Mae have launched similar programs in the last couple of years. But you have to know the tradeoffs; for instance, with a 30-years FHA loan you'll pay at least 0.8% in annual insurance for the life of your loan.
You should also speak with a couple of mortgage lenders as soon as you start the process. Ask your close friends or coworkers and see which lenders they enjoyed working. Once you find the right lender, ask him or her questions about the whole process and what other steps first time buyer should take.
Published by Emma Lawson