A beautiful driveway that leads to your home is the epitome of a modern-day home. Designing it won't only result in an increased value of your home but it'll also be bound to draw as many looks from the street as possible. Still, designing a nice-looking driveway isn't as easy as it seems and one of the most important things you need to have in mind is the architecture aspect of it. That being said, you might want to take a closer look at innovative architecture driveway solutions for your home. We singled out 5 of these that could be exactly what you're looking for.
Modern-day front yards are all about combining architecture with natural elements. And the best thing about it is that there are so many ways to incorporate greenery into your driveway. We recommend interspersing concrete shapes you like with grass. Many homeowners end up looking desperate when adding natural elements to their driveway but a little bit if the grass is guaranteed to add style to it. In order to take care of grass in your driveway, all you need to do is water and cut it as you'd do with any other grass elements in your front yard. For an even better look, you can think about driveway edging ideas that'll help you define your new driveway.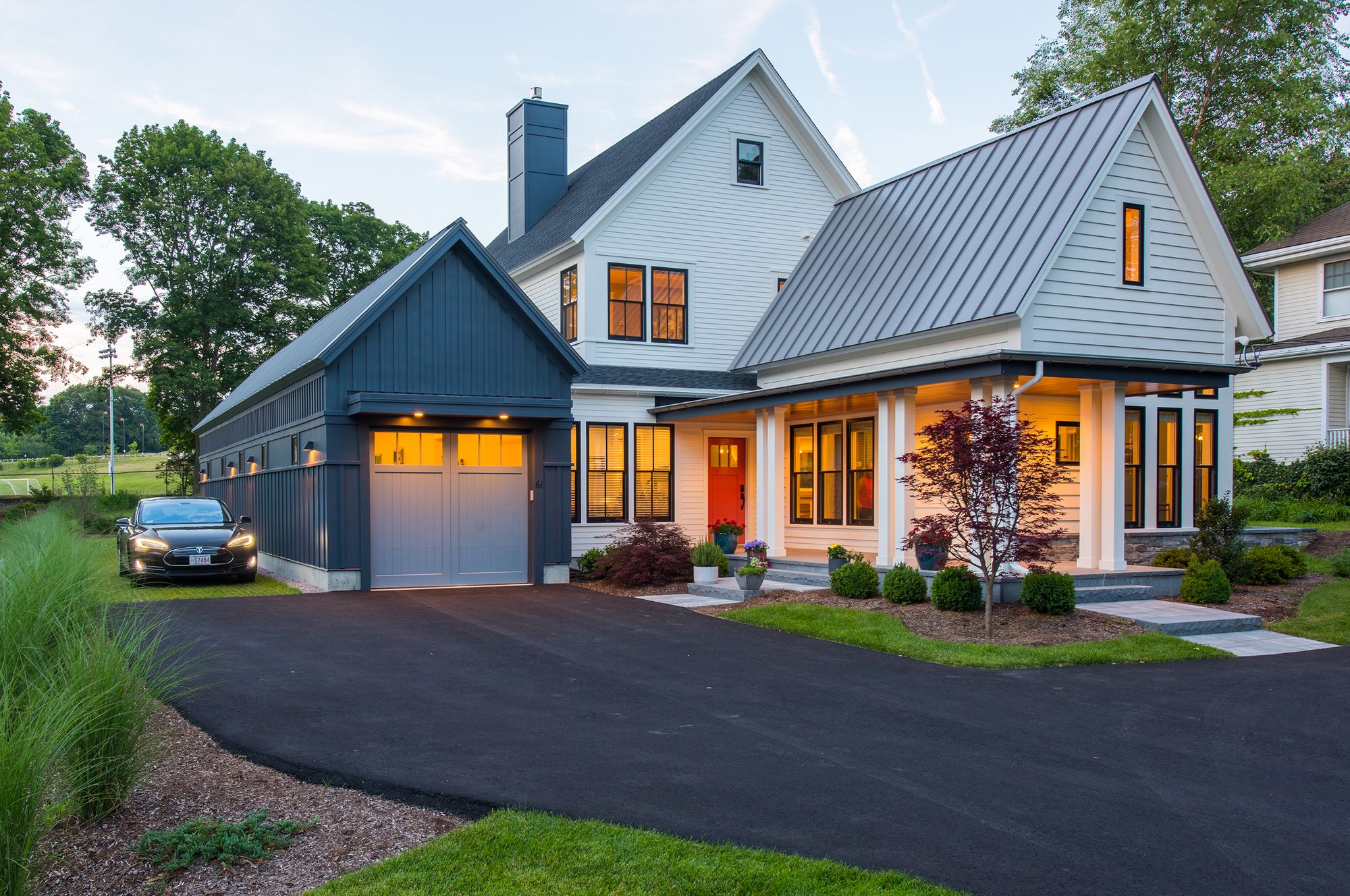 Going for a cozy feel with natural stone
One of the most popular driveway materials is natural stone. The reason why this material is so often used for driveways is that it can create a real cozy feel in the front yard. Combine with the right colours, it allows you to go for an echoing look. The best combination you can opt for is natural stoned together with materials that can help you achieve the captivating appearance of granite. When it comes to the edging, it's always a good idea to opt for natural stone as well or a more neutral material.
Revealing the innate beauty of concrete
Probably the best decorative finish for concrete is the exposed aggregate. This material began to be used in the 20th century and its popularity still hasn't declined. We recommend exposed aggregate because it's one of the most versatile materials you can opt for. It offers you an unending combination of colours and exposure depths for your driveway. Also, it goes well with almost any cladding material you can choose for your home. With a roofing colour that complements your new driveway, there's no doubt your home exterior is going to look awesome.
Opting for minimalist design
Sometimes, just letting the other parts of your home steal the show is a good idea. If you've opted for brick cladding for your home, you can do the same with your driveway. What you can do is lay them in a simple linear pattern and have your home and front yard greenery draw all the attention. When it comes to colours, it's a good idea to introduce at least two of these in order to make your new driveway more interesting. Just don't forget that even though your driveway is only supposed to support your home and landscape, you still need to have the best professionals install it for you.
Another great idea is to use driveway material to create colour contrast. For example, if you've chosen red brick cladding for your home, you could use a combination of concrete and brick for your driveway. That'll help you create colourful contrast that can make your home exterior magazine-worthy. And since you can choose just any pattern you like, make sure you do some online research to see which of these most homeowners opted for. Just make sure you use neutral pavers to complement your colourful driveway. If there's a sidewalk just in front of your home, it's a good idea to use the same or similar material for the neutral parts of your driveway and pavers.
From an architectural point of view, opting for the right materials, colours and patterns, is essential for designing your new driveway. On top of this, you need to have your home exterior in mind and design the driveway so that it goes well with your home exterior.
Published by Emma Lawson