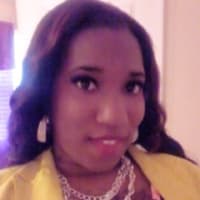 My name is Erica Swanson (Marie is my middle name) Let's see where shall I start. I'm very down to earth, an introvert, a bit shy, & mostly a homebody. Sometimes I sing along to my favorite songs as loud as I can knowing I can't even sing, let alone hit a high note. I hate wearing clothes in the house and I never sleep with socks on. I sleep with the covers pulled all the way up to my neck as if the boogy man will somehow pay me a visit in my sleep. I'm a water bag at times, and can be very sensitive as most Leo's are. And oh, while I'm on the topic of being a Leo, you know what they say right? Well, I'll be happy to tell you. Leo's are the best people and were ALWAYS right. But you knew that already.
I am a mother of 5.... 3 boys & 2 girls. Life can be pretty hectic with 5 kids and most times they drive me insane, but nonetheless I love them & they are the reason I strive to be a better me in all aspects of my life.
I love reading & writing. A few of the people I look up to are Iyanla Vanzant, Sarah Jakes Roberts, & TD Jakes. My favorite show is American Horror Story, I could literally watch it all day. My favorite types of movie are Horror & Drama. I listen to all types of music depending on my mood.
I love uplifting and encouraging others. Why go around putting people down when uplifting them is so much easier? I believe all women should stick together and help to build one another up instead of tearing each other down. That would definitely help to make the world a better place.
Not yet where I aspire to be but so far from where I used to be. Thank God for continous deliverance.