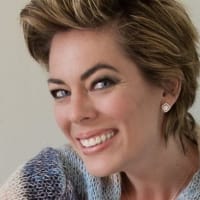 I am a mother of 3, wife, photographer, Pinterest Queen, animal rescuer and a blogger wannabe who struggles to find time to shower most days. I try and get myself dolled up and look good, but really, yoga pants are my best friend and bras are my enemy. Of course, I save myself embarrassment and put one on when I leave the house. As Debra Barone from Everyone Loves Raymond said "These aren't for show, ya know. These were working breasts!"
I enjoy writing, and hope to write a novel someday. I think I have the perfect plot, but then I get sidetracked and have to rethink they idea. Yeah, I've gone through many different stories in my head. I guess I just need to write them all.
I love photography, and motherhood. I stay at home with my monkeys and do photography on the side. Balancing 3 kids with starting a photography business is somewhat of a challenge, but both are very rewarding.
My loves include, but are not limited to are Chocolate, Vanilla, cake, cupcakes, icing…buttercream, not this whipped cream fake kind, sugar in general, Cadbury Creme Eggs (OMGosh! I have literally emptied the boxes before at the store). I must be hungry….onto other kind of loves. Animals, fast cars, shoes, kids, a man who can cook, a man who cleans (I'm not very good at either)…Those are just a few of my favorite things.
My dislikes include, but are not limited to are mean people, hot days, technical difficulties, my fat days, an empty bank account and a few other things.
My blog is www.eaarhus.wordpress.com