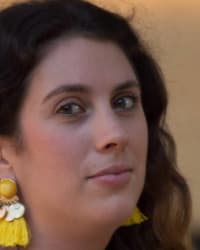 Hello, there!
Welcome to my page! Thank you so much for taking the time to check out my articles, you have no idea what it means to me! I will start by introducing myself, even though it feels slightly strange. My name is Flora, I'm 27 and I'm from France. I'm currently studying French litterature in Texas, as well as giving French classes for beginners (What? She's from France and she's studying French litterature in the US?!).
There are many things that I like in life, such as traveling, listening to music, watching series, watching videos on YouTube, working out at the gym, taking long walks, eating out, and the list goes on, but I particularly like fashion, and I love posting pictures of my outfits, including things I wear to go to school/work, to go out with my friends, or for an evening out with my boyfriend. I have always been crazy about clothes and shopping, and I would like to share this passion with you. I don't necessarily follow trends, I just go with whatever I like.
I would really appriate your feedback on my articles, my pictures, my style, my outfits, etc. Please, feel free to leave me any comment, that would make my day!
If you enjoy my articles, you can also find me on my personal blog at www.floraswann.com. I hope to see you there! I'm also on Instagram and Pinterest as floraswann, and on Twitter as flora_swann. I hope to see you on my blog and/or on my social media! Let's be friends!
Love,
Flora