Hello everyone, I decided to make this new thing called the ShowTalk It is where I will write about shows, tell you what they are about and everything I can about them, This edition: Supernatural my favorite show, Enjoy.
About Supernatural: Supernatural is a show with 11 seasons so far, about to be 12. The show is about, two brothers one named Sam Winchester the other Dean Winchester, They are on the search for their dad who went missing on a hunting trip, The two brothers have always been left together alone while their dad went on the hunting trips, their mother died when Sam was six months, with a fire on the ceiling being killed by a mysterious killer who they later on go on the hunt to kill, Along the way they face all types of things, Ghosts, Demons, Werewolf's and many other things. The show is a horror and thriller, with many twists, and gets intense where they later find angels and even hells favorite Lucifer. The boys are now, Hunters.
This haunting series follows the thrilling yet terrifying journeys of Sam and Dean Winchester, two brothers who face an increasingly sinister landscape as they hunt monsters. After losing their mother to a supernatural force, the brothers were raised by their father as soldiers who track mysterious and demonic creatures. Violent memories and relationship-threatening secrets add additional burdens on Sam and Dean as they investigate all things that go bump in the night. As old tricks and tools are rendered useless and friends betray them, the brothers must rely on each other as they encounter new enemies. - From Google search of Supernatural.
Meet the two boys as in the show:
Jared Padalecki: Sam Winchester: Sam is a dork, he was going to university and was never really into the hunting thing, he never knew about these things only his brother Dean did. He is very tall, and Loves his brother very much. He is very serious about all he does, and is also funny in the show. Very kind-hearted. But don't let that fool you both brothers are hunters.
Now About his real self: Jared: Also known as Sam, started his acting in the early 2000s, appearing in the show Gilmore Girls, and many other films after the show Gilmore Girls ended, His started as Sam Winchester on Supernatural and as been on the show ever since.
About Jensen Ackles: Dean Winchester: Dean is the older brother who as always took care of his brother Sam since they were little, He knew all about the hunting his dad did and kept the family business going, He loves pie, in the show he is very funny always making jokes but at the same time very serious about all he does and he loves to always protect his family.
Supernatural is a very amazing show, I really love the action the horror and thriller it gives, all the episodes are always suspenseful and give a great feel, the shows episodes are never boring but will get you attached to the TV watching it, It has a lot of hunting of many different things they encounter and there is always something new to expect, from all the seasons, season 12 will be coming out in October 2016!
Some Pictures of the show: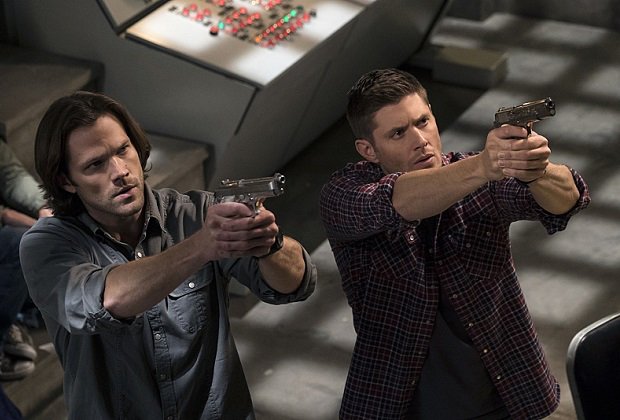 Published by Gabriela Montanez