If you have come across not so impressive methods to clean and maintain a gas grill, then we can help you out conveniently.
We know that it is quite hard and tough to clean a grill in those kinds of counties that are located on the coast side and the presence of salt air makes them catch rust.
So, if your grill station is present at such a site, then follow this guide.
We have mentioned a few of the simple steps and this guide will keep your gas grill in the best and top condition.
How to Clean and Maintain a Gas Grill when the Season Begins?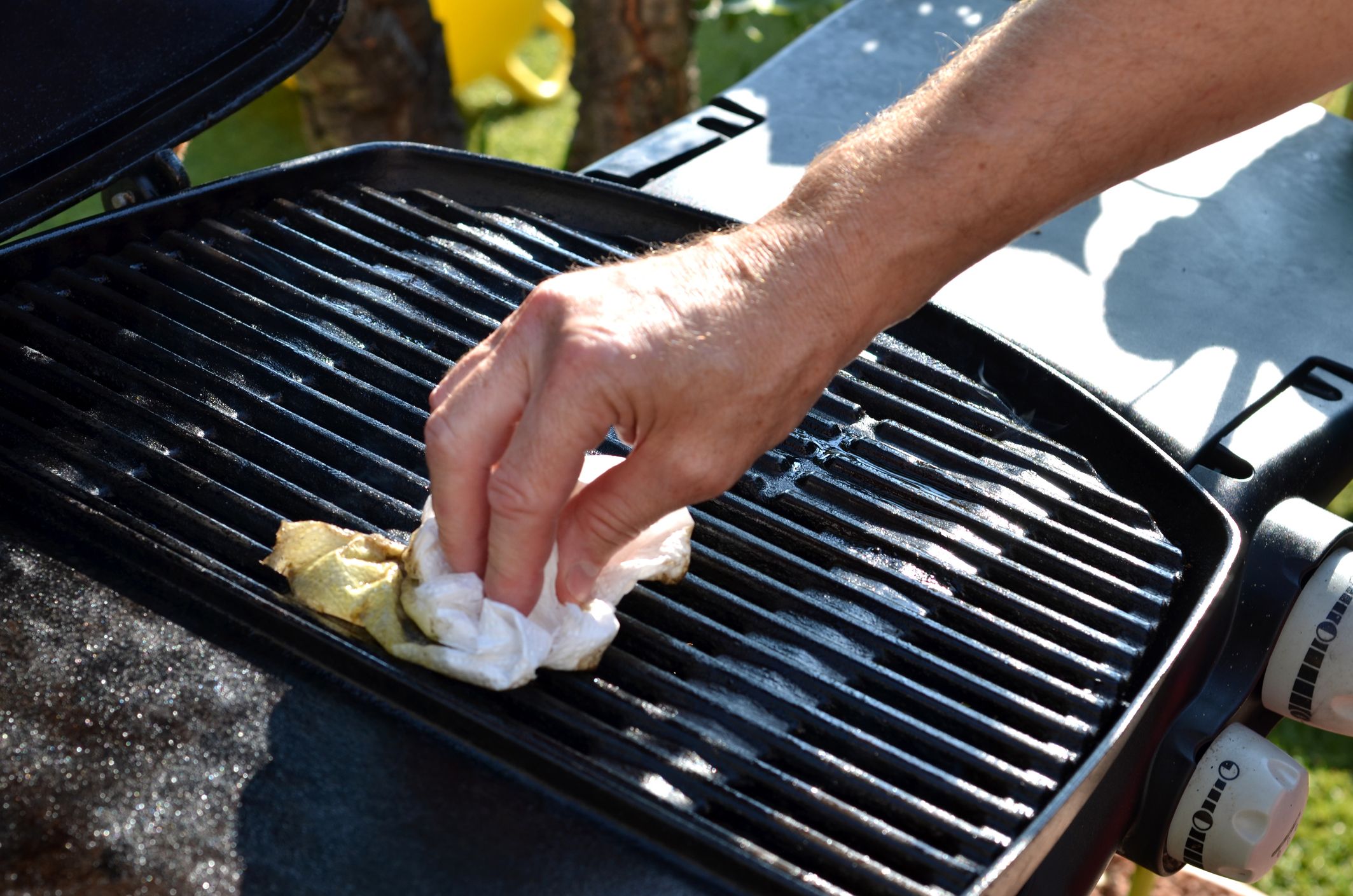 Cleaning Burners and Tubes Of Your Gas Grill:
When such a season comes that may affect your gas grill condition, then you need to pour double efforts to keep it in a top condition.
In this case, you have to regularly clean its burners and tubes. In addition, remove the cooking grates as well as briquettes so that you can properly clean its section.
It is recommended to clean the gas grill tubes with the help of warm and soapy water and then pat them dry.
The next part is to wash your gas grill. In this regard, it is important for you to cover your gas valves right with aluminum foil and properly protect your grill connections from any sort of corrosion.
With the help of a long handled and stiff wire grill brush, you can seamlessly wash the interior and exterior zone of your gas grill.
Besides, once you wash it, then rinse this grill station thoroughly and finally you can reattach your gas grill burners and tubes.
This is a common fact that once your grill is properly cleaned, only then safe and healthy meals can be prepared by you. Just to give you an idea, after cleaning your gas grill, do try Spiceology Espresso Chile Crusted Turkey Recipe.
Burning Off Your Gas Grill Grease:

It is during this grill season that you have to burn off the gas grill grease regularly.
This usually and generally happens during common grill season mode, these briquettes transfer maximum of the heat content right to the cooking grates and thus makes them coated and packed with grease.
Cleaning Your Gas Grill Cooking Grates:
To follow this practice, you have to cool your gas grill and scrub these cooking grates with the assistance of a long handled and stiff wire kind of grill brush.
How to clean and maintain a gas grill when the season ends?
When the grill season ends, then you have to make this mandatory duty to take care of your grill.
The first step is to burn off the grease. You have to follow the same step likewise you followed and practiced at the starting of the grilling season.
Furthermore, clean your cooking grates. Do that by first cooling them, scrubbing them, and then towel dry them.
It is just with the aid of a stiff wire grill brush and also warm water that you can wash your gas grill.
Lastly, if you are no longer using your gas grill, then store it in a safe dry place. Most importantly, if you are storing your gas grill outdoors, then secure it with some vinyl cover.
When storing outdoors, then make sure to keep the propane tank connected and attached.
On the other hand, if you plan to store your gas grill indoors, then remember to disconnect the tank and secure your gas grill right in a standing upright position.
Now, you know how to clean and maintain your gas grills if they are present at such counties and sites where there is excessive salt air and makes your grill vulnerable to rust.
Try this guide and share your feedback as well.


Published by Hassaan Pervez