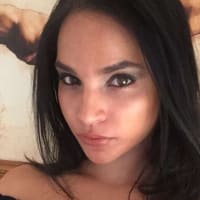 Hi everyone! My name is Ide I'm currently based in New York City. I will soon graduate with my liberal arts degree and head on to study Business/Finance. Aside from that, I have been writing ever since I could remember. Words have always been my weakness. They have helped me get through even the darkest of times. On MyTrendingStories, I will primarily be writing about my past experiences in toxic relationships, battling mental illnesses and self harm, combating countless tribulations in life, as well as, sharing some of the poetry I've written. In this endeavor, I hope to grow with MTS, to improve my writing abilities, and most importantly, to change some lives in the progress. My goal is to initially provide some solace to those who may not believe that there are others who share what they may experience. I have always wanted to touch people on a larger scale and hopefully this opportunity will allow me to do that.
So what are my interests?
To start;
I love sweet strawberries. They are nature's hearts.
I'm obsessed with the show the office, it is simultaneously genius and hilarious. One summer, I binged 10 episodes per day.
Sunrises are just as beautiful as sunsets and one day I'd like to travel to enjoy them in various parts of the world.
I also have a blog called, http://awintermay.com where I first began my journey into blogging and where I will delve deeper into my personal life and personal growth. On there, I will lend an ear out to those who may be going through hardships. Feel free to follow me on there as well :)