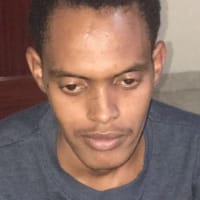 Hi my name is Issa Osman. And just so we are clear, you cannot call me Osman because that's my father's name not mine (People mostly confuse that). I work as a copywriter at an advertising agency. I wouldn't say I write, I would say am a writer. Its what I have been doing as long as I can remember.
I am from Kenya. Born and raised. I have moved around a lot growing up but I currently reside at Nairobi, which is the capital city. It's a pretty cool place. Seriously, it is a pretty cool place. So is the ocean side city Mombasa, where I spent my high school years.
I love music. I thought I should mention that upfront. In a good day, I will pick listening to music rather than talk to people. I listen to alternate/indie rock and every good music I come across.
I have a personal blog, eisaous.wordpress.com come by and have a look at the mess I bring to the world.
Cheers.