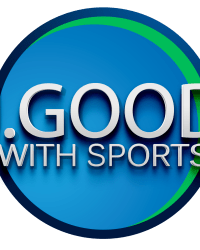 Those of you that know me know exactly why I am here and are probably wondering what took me so long... and for those of you who don't know why I'm here, I'll be glad to explain.
People usually remember their first day of school, first kiss, first time riding a bike and even their first love. Sports is my first love every since I can remember... watching Jordan and the 96 Bulls team or Kerry Wood 20 strikeouts in 98 or Slamming Sammy Sosa or even watching Brett Favre, Barry Sanders, and Randy Moss torch the Chicago Bears (sad times). My passion was inherited from my father. He was an advocate for the Bulls, Bears, and White Sox. In my eyes, sports are one of the few things on this world that bring people peace for a few seconds to a couple of hours. Whatever you're stressing over or having conflicts with can be negated for those moments.
I just turned 27, working full time in downtown Chicago and also working part time at the fitness center of the University where I graduated from back in 2013. Besides watching or participating in sports, I'm usually on my xbox, watching Netflix, educating myself in some way, or doing something adventurous with my girlfriend (i.e. at Sky Zone).
Over the years, my knowledge for sports expanded like DLC for Call of Duty. After familiarizing my self with the history of basketball, football, and baseball, I welcomed hockey, soccer, NASCAR, and others. At this point, I'm pretty much well rounded with enough knowledge in each to be respectable.
My friends will tell you that ESPN is my favorite channel, website, brand and company. Working for ESPN has been a dream of mine since I was introduced to cable as a kid watching the late great Stuart Scott. I've always wanted to Stump the Schwab, report breaking news like Mark Stein and Adam Schefter, or just debate like Skip Bayless and Stephen A Smith. Working for ESPN would be a dream come true.
I have unwritten accolades about this and I want to share what I have with the world. My love for sports has made me part of who I am today and I live it.
Feel free to leave questions or comments about topics I should elaborate on.
Also, check out my website www.jgoodwithsports.com.