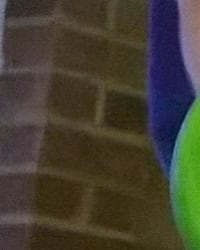 The 'face and brains' behind Straight Talking Fitness (straighttalkingfitness.wordpress.com). A blog all about self improvement centred around physical fitness, vitality, health, strength and well-being.
I believe the body is a manifestation of the mind. You cannot have a truly strong mind without a strong body, and vice versa.
I am a fitness instructor, personal trainer and aspiring strength coach - who also has a huge interest in calisthenics & gymnastics. I write about all topics relating to bettering one's precious time on this planet over on my blog.
I believe interaction makes the world go round and if I can improve your life in any way through my writing and my message, then that's the ultimate sense of fulfilment.
As I'm new to My Trending Stories, I intend to make up for lost time and bring you a bunch of motivational, informative, experience based and practical content!
Thanks for checking out my 'yard'.