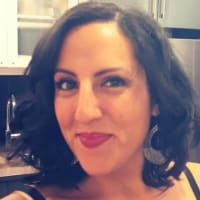 My name is Jennifer and I love to travel! I've been to many places, seen a lot of things and I've met some amazing people along the way! I have just now decided I should write my experiences down! (Mostly because I am so damn forgetful). I decided to leave the cubical life to venture out on my own. I'm not sure if it was because I recently said goodbye to my 20's, the fact that those cubical walls kept closing in on me, or that I'd constantly have "Free Bird" playing on repeat in my mind… (complete with an air guitar solo). I'm sure it was "D": All of the Above.
The opportunity came up to teach English in Thailand for an entire year and I thought this was something I couldn't pass up! I figured, Lucille Ball had it right when she said, "I'd rather regret the things that I've done than regret the things I haven't." I've been inspired by so many things: People that I have met, articles that I've read, Quotes about living life, friends that keep me motivated and songs that come blaring on the radio at that perfect time, capturing that exact feeling.
These are my stories of life, adventure and inspiration!