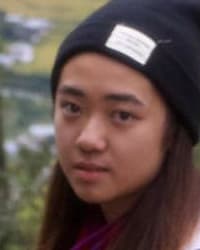 (tbh I don't know what I'm doing) Ok. So my name is Joanne, and I'm from Hong Kong. A lot of you might think Hong Kong is just a Chinese community and aren't fluent in English, but those of us who undergo international school education pretty much uses English as first language. So, I'm proud to join this worldwide community :)))
I'm a blogger here at My Trending Stories, a book blogger at joannelumiere.wordpress.com, and I also manage a few fan accounts on Twitter :) I also opened up an Etsy store that sells some book merch, as well as a YouTube channel for BookTubing!
10 Fun Facts about me:
I'm sixteen right now, and my birthday is May 19.
I speak 5 languages: Cantonese, Mandarin, ENGLISH, Japanese, Korean.
I bring objects I recently obtained/love everywhere, including books, (deletes the next 500 items)
I have a love for Italian food and Japanese food.
I love Kpop, and am only obsessed with groups under S.M. Entertainment.
I also love anime, so feel free to ask me about my tastes.
My top favourite places: London, Canada, Japan, Korea, New Zealand, Maldives, Egypt.
I have an obsession with clouds and the universe.
Books are my life right now. I can't live without them.
My favourite author is no other than SARAH J. MAAS, and my favourite book is Empire of Storms.
Find me on Social Media: