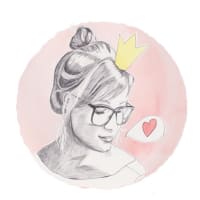 I write to inspire.
---
Hi! I'm Justine! A realist dreamer.
If you loved the blog entries I post, check out my main blog:
www.justineparagas.wordpress.com
---
Don't wait for a happy ending, just live your life like I do.
---
Schedule of my blogging:
Blog entries can be posted twice or once a week.
(Twice a week is a max.) or it really depends on my schedule and time. :)
---
Keep on track by following me on social media:
Twitter: mylife_justine
Ask.fm: justineantoinette
Instagram: justine.paragas