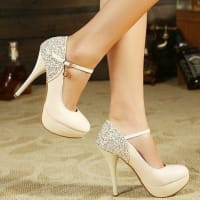 Hi everyone, my name is Kaili! I am the creator of the Wordpress blog: InHerShoes813. The main topics of my blog include beauty/ makeup, product reviews, subscription services, fashion/clothing, shopping/hauls, and lifestyle.
I am a recent graduate with a Master's in Medical Management. I am also a newlywed. I tied the knot August 13, 2016, so if any of you are in the wedding planning process, I would love to answer any questions you may have, and share my experiences with you.
I hope you all enjoy my posts. Please feel free to contact me should you have any questions.