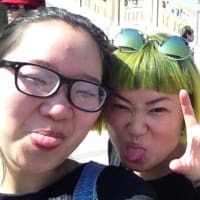 Arts - Sketching, Crafting, Drawing has been my passion all my life. Galleries, museums, and street art is something I apply myself to go to when I go to a new place.
My family and friends are also passionate about arts - my lovely sister is an Architect, my cousin an interior designer with her own company and myself - here blogging about arts.
This blog would be dedicated to my rants about arts, techniques, technology related and even some arts I saw around!
Hope you like it and enjoy your stay with me!