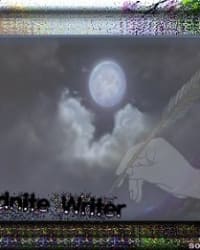 KIM has been writing as long as physically possible. Since her mom had very poor handwriting and writing skills herself, she put a pen in Kim's hand at age five, demanding she learn to write her address, practicing nightly until written to her mother's satisfaction. When she mastered her address, it was time to move on to a letter to her great grandmother.
Growing up, her mother continued to demand only the best writing from Kim. In school, Kim sought out any opportunity to write, including keeping personal journals and writing in the margins of books. Being the shy teenager that she was, she found writing to be a useful tool of expression. She was always leaving notes around the house and giving them to her friends and continued to develop a keen ability to vocalize thoughts by writing stories, letters and essays that often invoked strong emotions in the readers. She had found her voice through writing and was not going to stop there!
In college, she wrote and published an article in the university newspaper about being a member of the Army Reserve Band as a female. She also found it helpful to develop her business and letter writing skills. In the early 1990's Kim opened her own secretarial service to help those challenged by the ever-daunting question of "How do I word this?" She is still kicking herself today for not taking the journalism path, but rather opting to finish her Psychology degree.
In 2011, approximately 400 articles were purchased from a writing website that were written over the course of three and a half short years. This was a huge accomplishment but left her with almost too much time to reconsider her options. Shortly after that, she self-published a book and has more to come.
Presently, Kim continues to write journals, blog, press releases, update websites, complete Facebook posts, personal essays, blogs, plays for her church and articles. She also runs a local writers group and encourages other writers. Kim's business includes writing computer instructions for clients that they will read, remember and understand. She has received kudos from clients going the extra mile. She is not afraid to work hard, meet deadlines and put herself out there!
What the future holds is uncertain, but one thing is for certain, if you don't try the answer is always "no."