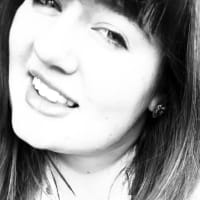 I am Kirsty-Louise Card, a blogger and a teen-fiction author from Sunderland, UK. I currently live in Perry Barr, Birmingham. My first novel, Children of the Movement was published in March 2016 while I was still attending East Durham College. I am now working on becoming a Journalist but I will also be continuing my work as an author.
I run a blog called The DOWNGRADE Project. The Downgrade Project was set up to raise awareness of many subjects that could be considered a "taboo". It gained its name through comments made about me based on my health conditions and appearance - making many of the issues covered here very personal to me as the writer.
I am currently studying BA(Hons) Media and Communications at Birmingham City University. I specialise in journalism but am taking additional optional modules in the following:
New Media Platforms,
Photography,
Popular Culture.