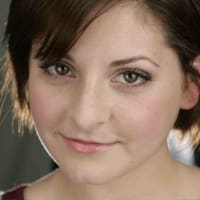 Website: https://one-stop-mom.com/
Lauren enjoys learning life's most important lessons from her young son, Jacob. She is an avid home cook, and is always in search of a meal that he will happily eat.
She also has an MBA with a concentration in Media Management and Communications. Much of her graduate coursework focused on entrepreneurship, data analysis, and marketing. She spent part of her post-grad school career doing client services and data analysis at a data technology start-up, and prior to that she worked at NBCUniversal.
Before business school, Lauren spent nearly a decade working on the creative side of the entertainment industry as an actress and producer. She enjoys yoga, running half marathons and eating delicious food.
She loves her role as a mom, and when she's not consulting, she is writing about everything she discovers along the way – from recipes, to financial tips, to navigating the emotional insanity that is motherhood.
You can find some of her stories on Mode.com and PJMedia.com in the Parenting & Lifestyle sections.
She currently lives in Northern NJ with her husband, Adam, their son Jacob, and dog, Parker.