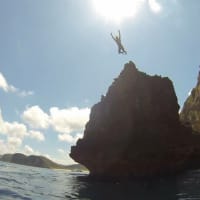 Wandering Wiseman
Leroy Wiseman. Backpacking and Documenting Earth. Raise Vibration With Words. I share content to inspire people to fulfil their highest potential and purpose. Over 8 months I explored Lombok, Sumatra, Malaysia, Thailand, Myanmar, Cambodia, Hong Kong, China, Mongolia and Nepal.
It's been a journey, and the end is still far in sight.
Follow me as we explore South America, India and the Himalayas.
My intention is to inspire you, to become the greatest possible version of yourself.
The light in you is the light in me.
We are the Universe.
We are One.
Peace.
L ❤️🙏
WanderingWiseman.com
IG 📷 wanderingwiseman