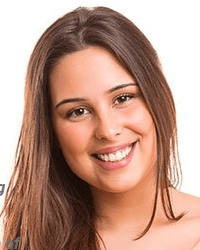 Content Writing
I am writing you to express my keen interest in the Web Content Writer position listed on your official website. I would like to present my resume in this regards. I have equal expertise in writing content for business world as well as non-profit sector, keeping in mind their social values. The extensive experience and knowledge that I have gained through my previous 4 years of experience will be an added advantage for your company.
The areas of expertise are development and management of the website's editorial style and voice, preparing the editorial calendar and shouldering the daily content management responsibilities. I have gathered valuable hands-on experience while working with a qualified team of Search Engine Optimizers to help them providing the best possible information to attract huge traffic. Furthermore, I assisted the number of departments while developing the instructional content for them in the form of employment, application forms, etc.
Sharp acumen and experience has made me versatile and able to cultivate good business relationships with the departments in an organization. I have a strong learning curve with out of box thinking and excellent ability to transform the thoughts in to words. I am a team player and eager to learn newer concepts for my professional as well as personal enhancement.
Thank you for your kind consideration and cordial support.
Sincerely,
Link.huntt