I've never done the Mid-Year Book Freak Out Tag before (and I might be quite unqualified to do it) but I decided to give it a go. I may be a little bit late but I guess being late is what I'm really good at.
Shame on me… I know, I know! But let's calm down and talk about books now because I'm excited to answer the tag's questions!
BEST BOOK YOU'VE READ SO FAR
I expected this question to be quite hard for me (as I'm that type of person who really gets into the book's story and laughs hard and cries… A LOT!) but it happens to be easy! The best book I've read in 2017 is definitely "My Grandmother Asked Me to Tell You She's Sorry" by Fredrik Backman. I've never read such a touching and heart-warming book. I can even say that it was better than "The Fault In Our Stars" (which is unbelievable for me!) Brilliant story and characters! I recommend it to everyone!
BEST SEQUEL OF THE YEAR SO FAR
I'm afraid I haven't read any sequels in 2017…
NEW RELEASE YOU HAVEN'T READ YET BUT WANT TO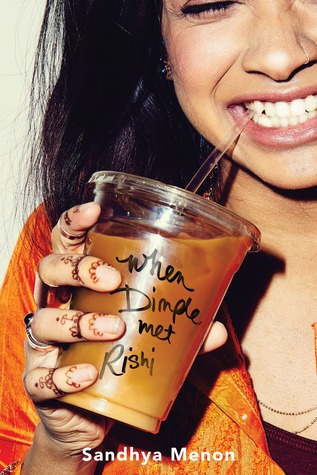 MOST ANTICIPATED RELEASE OF THE SECOND HALF OF 2017
NEWEST FICTIONAL CRUSH
Olly from "Everything, Everything"!
NEWEST FAVOURITE CHARACTER
Definitely Elsa from "My Grandmother Asked Me to Tell You She's Sorry" and Flora Banks from "The One Memory of Flora Banks"! Those two characters were very unique and had wonderful qualities.
BIGGEST DISAPPOINTMENT OF THE YEAR
I don't think that there was a book which had disappointed me in some way because I don't like setting up certain expectations before reading. But there is something that really pisses me off about the books I've been reading lately (I'm talking about the Young Adult literature) – THEY BASICALLY HAVE THE SAME STORY!! They are all about a girl with an illness who finds love… And it is always the girl who is ill!
(examples – "The Fault In Our Stars": Hazel Grace has Thyroid cancer, "Everything, Everything": Maddy has severe combined immunodeficiency (SCID), "The One Memory of Flora Banks": Flora Banks has anterograde amnesia)
Don't get me wrong – I loved reading those books! But I feel like the only interesting thing about the female characters is that they have an illness or they're dying. GIRLS ARE BEAUTIFUL AND STRONG not only when they are fighting a disease and people need to know that!!!
BIGGEST SURPRISE OF THE YEAR
"The One Memory of Flora Banks" by Emily Barr. This book was a present for me from a very special person and the story was something more than I expected.
FAVOURITE NEW AUTHOR (DEBUT OR NEW TO YOU)
BOOK THAT MADE YOU HAPPY
"Billionaire Boy" by David Walliams had a very entertaining plot and good vides. By the way, you can read my review of the book here. (it's not like I'm promoting myself or anything… nah!)*
*I actually am! Because both of the links (↑↑↑) will lead you to my book review. Muahahaha!
BOOK THAT MADE YOU CRY
Another reason why I absolutely adore this book! Am I totally obsessed with it? YES!
FAVOURITE BOOK TO MOVIE ADAPTION YOU'VE SEEN THIS YEAR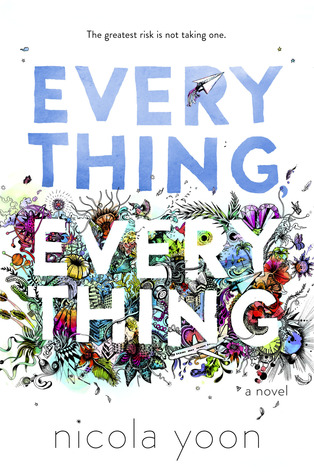 I read "Everything, Everything"by Nicola Yoon about two weeks ago and I really enjoyed it. I was a little bit sceptical about seeing the movie later on (because I don't like watching the movie after I've read the book, as I'm likely to change my mindset about the story). But I went to see it with my friends and I was surprised how well it was made. Some moments weren't the same as those in the book but my overall impression is good.
MOST BEAUTIFUL BOOK YOU BOUGHT OR RECEIVED SO FAR THIS YEAR
"Britt-Marie Was Here" by Fredrik Backman has two wonderful illlustrations on the front and the back. I got it for my birthday and I couldn't ask for a better present!
BOOKS YOU NEED TO READ BY THE END OF THIS YEAR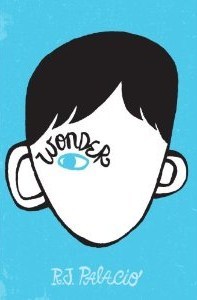 "Gangsta Granny" by David Walliams
"13 Reasons Why" by Jay Asher
''Wonder" by R. J. Palacio
and 3486 other books which I won't have time for (because DAYS ARE TOO SHORT AND I WANT THEM TO BE 57 HOURS, NOT 24!)
---
THANK YOU for taking the time to read this post. It was my first tag ever and I hope you liked it. Feel free to answer the questions on your blog too and tag me, so I can read your posts. Wishing you a lovely day!
Published by Lora Veleva