Do you like to do odd jobs around the house? Well, then you may pick any installation procedure or broken equipment as your next DIY project. While this may help you develop quite a few handy skills and even save you a bit of cash, in some cases, DIY is not the way to go. If you have had no experience installing doors, then sectional doors are not something which you can easily install. While it may be tempting for you to get your tools out, there are some instances where you should take a step back and leave the work to the professionals.
Here Are A Few Reasons Why You Should Look into Hiring A Professional To Install Your Doors:
Safe and Secure: Installing a door requires the use of several tools and equipment, which if not handled properly, can be injurious. Hence, when you want to install sectional doors, you may want to bring in the professionals since they have a better idea of how to install the doors using the required tools the right way. Moreover, they have a better knowledge of all of the safety procedures to be followed and what precautions are to be taken. Thus, you can be assured that safety will not be compromised.
Knowledge: As professionals, the workers have had years of experience in installing doors for houses. Hence, they are better equipped to come up with a plan of how to install a door and how to deal with any inconvenience that may arise in the process. They even can offer you tips on what door you should install and what material it should be, depending on the location of your house. They will be able to provide you with sound advice when it comes to installing doors in your house.
Equipment: As they are professionals, they have many types of equipment which are designed as per the industrial standards. These tools get the job done faster and may be more convenient to handle than other tools which are available in the market. Since they are designed according to industrial standards, not only can they be expensive but they may also be quite hard to find. Hence, when you are hiring the services of a professional, you can avoid spending money on tools which you will only possibly use once in your life.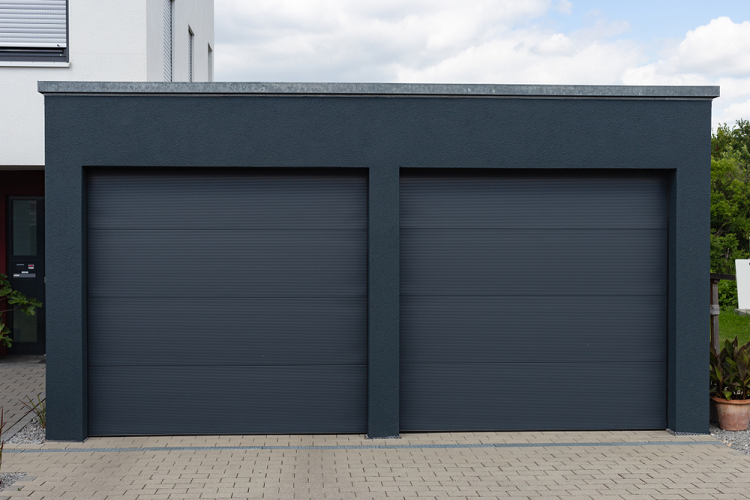 What Should You Keep In Mind When Hiring Professionals?
Now that you know that there a few benefits to hiring professionals, you should know that there a few things to keep in mind when hiring the services of a company:
A Background Check: When hiring a company, you should make sure that they have performed the procedure beforehand. If they have had no experience in installing sectional doors, then you may want to look at another company which has.
A Follow-Up with The Previous Client: Ask the company to provide you with references so that you can ask them about their experience with the company. If the clients give you positive feedback, then the chances are that you will have a good experience with the company.
Ask Your Neighbours or Family: Asking people who live in your locality for the names of service providers who install sectional doors will be the most helpful. Since they are from the same locality, they can provide you with the names of the best people to hire who are not too far away from your home.
Conclusion
Published by Mack Aurther