Currently, when everything is going digital, you can't help but go with the flow. Social media is so in and youngsters you are not even old to be on them have multiple accounts. The selfie trend has gone to such an extent that taking an inappropriate selfie and posting them online is nothing but common. Social media platforms like Facebook, Instagram and Snapchat are not safe, especially for youngsters. Refraining children from using the internet can backfire terribly and curfews rarely make any difference, instead, they make the banned thing seem more appealing to the ones who are kept from it.
So, instead of banning social media and even internet, some productive and learning websites can be used to direct the young generation on the good road. The 'sites mentioned below are for children, especially girls, who are below age 13.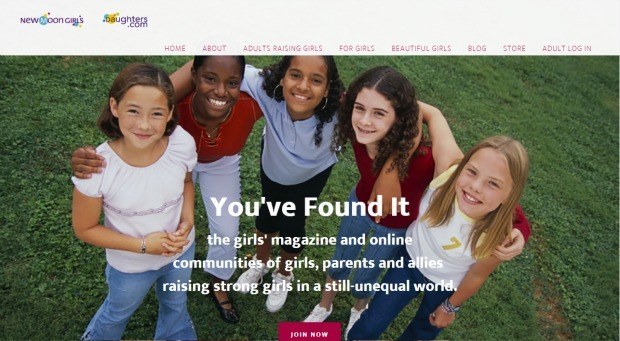 1.New Moon Girls
Age: 8-14
Founded in 2008 (Website), 1993 (Magazine).
Nancy Gruver founded New Moon magazine for her twin tween daughters. Her aim was to start a magazine "run by girls where girls share about their real lives and problems, their dreams and their challenges." She did succeed in that. Later, she started a website for the magazine as well.
The magazine contains zero advertisement and is all about promoting real-girl image. "Bombarded by "perfect girl" stereotypes and hyper-sexualized images, girls try to cope by taking their authentic voices underground and setting aside their earlier ambitions. In order to survive these pressures, they lose touch with themselves," believes Nancy.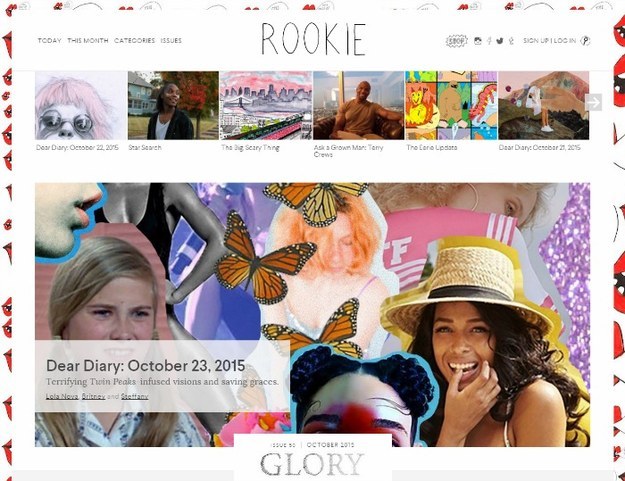 2.Rookie Mag
Fashion blogger Tavi Gevinson runs Rookie, an American e-magazine for teenage girls, which contains art and writing from a wide variety of contributors, including journalists, celebrities, and the magazine's readers. The content ranges from pop culture and fashion to adolescent social issues and feminism. They publish writing, photography, and other forms of artwork by and for teenagers (and their cohorts of any age!) from all over the world.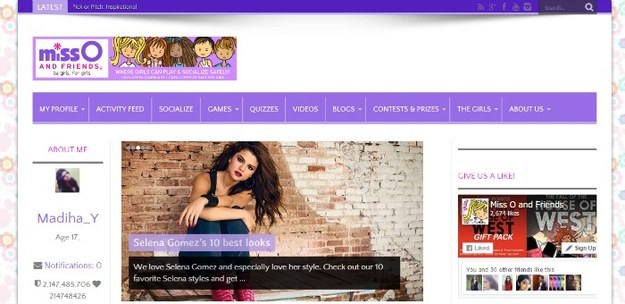 3.Miss O and Friends
Probably one of the first websites for tweens, Juliette Brindak (26), who was 16 then, co-founded Miss O and Friends with her mother, Hermine, in 2005. The website was created for Juliette's sister in her tweens, Olivia (the real Miss 'O') and her friends (other four girls in their header) to help them get through school.
The aim of the 'site is to help little girls out there to build self-esteem and providing a common forum for them to ask and share about growing up. Anyone from all around the world can contribute to the website. They also run a book series and give gifts to their users.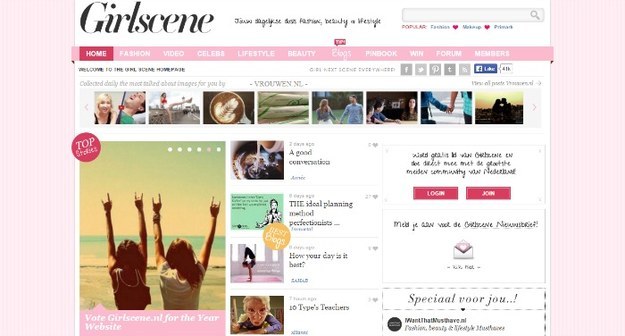 4.Girl Scene
This Dutch 'site contains fashion stuff, celeb news and it is also place to connect with other girls around the world. The latter part is perfect for learning about different cultures and making friends while not risking your privacy and identity theft.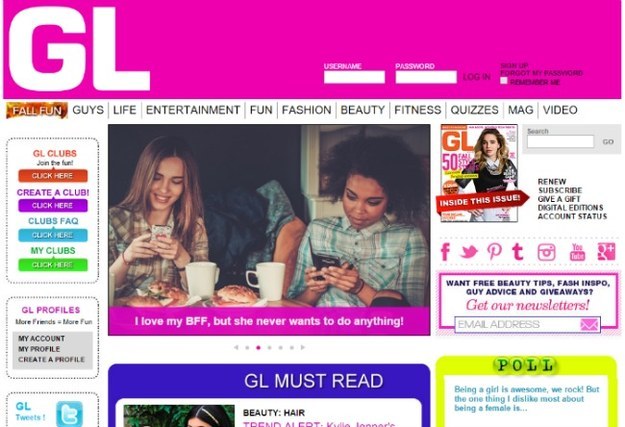 5.Girl's Life
Founded by Karen Bokram, this magazine is packed with 'real information and advice—from academic success to peer pressure to time-management and stress-relieving tips; from growing up to boosting self-esteem.'
The 'site, which is a sort of an e-mag has really helpful articles and fun quizzes for girls. Good place for girls to seek advice. You can connect with girls all over the world. The privacy and identity issues are not something you will experience on any of these websites. No one can ask for your personal information without the website's admin intervening.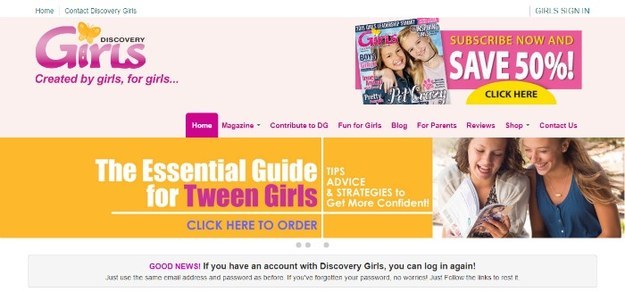 6.Discovery Girls
Started as a bimonthly American preteen magazine, later developed a 'site in 2008, Catherine Lee's focus was on creating a magazine for girls going through their preteens. Lee had the unique idea for her magazine. She selected 12 school-going girls, from her state, to contribute input on what is significant to them and what matters to them as girls. The same approach was conducted from 2000 to 2012 by Lee for the magazine. For each new issue of Discovery Girls magazine, Catherine would select 12 girls from a US state or province and take their input.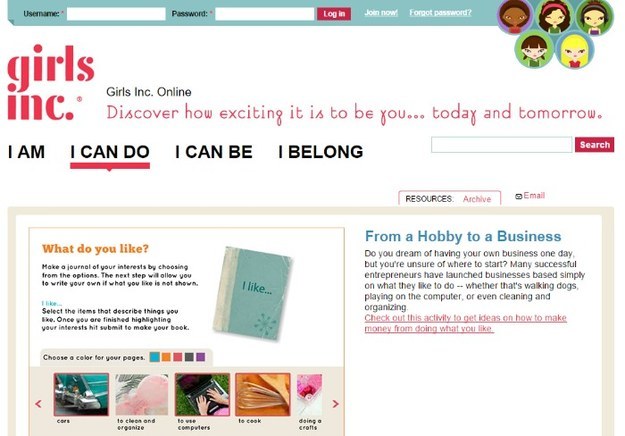 7.Girl's Inc
Girls Inc is an NGO which has been working for 146 years. "Girls Inc. knows that girls get a lot of negative messages telling them they can't do things or should look and behave in certain ways just because they're girls. Girls Inc. is there to remind girls that this is just…well, nonsense." Girls Inc helps you to set a goal and track and work on it. Perfect place to motivate girls.
Published by Madiha Yameen