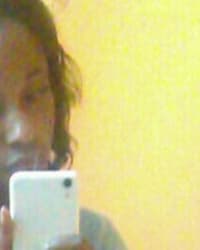 Hello fellow Bloggers!
Two years ago, I started a blog (Bedside with Brooke..link here) in a blind attempt that I could connect and find others that understood the way I thought. I was dealing with a lot of crazy emotions and difficult times (as 19 yr olds do) and I needed an outlet. When I found WordPress, I found myself. I gained the confidence I was seeking just by seeing my words lay bare on MY page for everyone to see. Little did I know, it would help me in ways that I could never imagine. It took me a while to get this whole 'website about me' thing down, and it took me time to find my voice, to channel my thoughts into art and poetry that made sense. I believe I know a little more about myself than I did when I first pressed the 'publish' button on my website. I know more of who I am and who I want to be. This website is for me. Yes, I love the fact that you all can see the different emotions I go through and my thoughts on serious and/or silly subjects, but all in all, I made this site for myself. So, I hope you enjoy some of my crazy, stupid, emotional, psychotic accounts of my life, because I know I do.
Peace & Love ♥
Check out my blog! www.brookefeels.wordpress.com ! Where it all started!
Instagram: @bedsidewithbrooke
Snapchat: @dellahope (personal snap) or @brookesnaps93 (blog snap)
Like my Facebook! Link Here