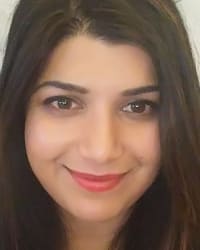 In a world over-saturated with blogs - I started another one ;-).
Find me @ https://mishalobo.me/
I've always believed that there should be a spot where friends, frenemies and everyone in between should have a spot to have a conversation. From overpriced clothing (that let's be honest we all love), to what's happening in our backyards; as close or far as they are.
I want this corner of the blogging world to be yours as much as it's mine. So let's talk - let's talk about subjects that you want to dive into, into frivolous conversations, into big debates and most importantly let's not hold back! (yes even you random commenters) - with every conversation and debate we get to be just a little bit more real with each other.
A little about me - I'm a marketer, a digital enthusiast, an atrocious speller, a dog owner, a traveler and a lover of the run on sentence. Can't wait to meet the rest of you.
Reach out: mishalobo@gmail.com