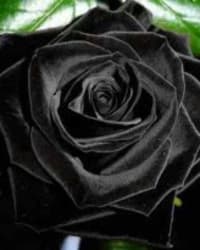 MISHAEL T
Public Author
Welcome Readers,
Thank you for stopping by. I'm sure you're here to find a good story and I'm here to make the story good. The story I have to tell is full of good news that will change your life. It is more than just a story. It is The Truth, The Way and The Life.
It is a story that began thousands of years ago and continues with you. Yes, you are an important and valuable part of this story that never ends...
"For God so loved the world, that he gave his only begotten Son, that whosoever believeth in him should not perish, but have everlasting life." John 3:16 King James Version (KJV)
If you BELIEVE, My Brothers and Sisters, your story will never end. I invite you to come and follow me as we follow Yeshuah, The Messiah, Jesus Christ our Lord and Savior.
My calling is to spread God's Kingdom on Earth and minister to His people. I will continue to spread the Gospel of Jesus internationally through every accessible media, compelling everyone to pursue a relationship with God.
I have been working in ministry for most of my life in various capacities, including: youth, music, missionary, education, prophetic and discipleship.
Reading and writing have always been a part of my life, as a way to open my mind up to new ideas and exploration of the world and to express myself, using my God given talents.
My Trending Stories is a welcome opportunity to share and spread God's message, as well as to learn and share with other writers.
I'm hoping you will find my stories of faith and messages from God, enlightening, inspirational and necessary for the world we live in today.
Your servant,
Mishael