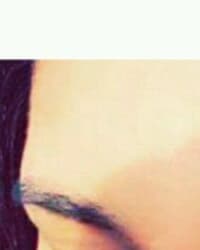 Hey all you people of the world!
I'm Moony, over from Musings Of An Insomniac on WordPress, and I happen to be one of the 'chosen' ones to write for this amazing website! Seriously, this is the next big thing, you guys, and I get to be a part of it!
I've been blogging for more than an year now, and have been writing almost all my life without realizing it, making a glum face every time people talked about natural talents (Mia Thermopolis from Princess Diaries, anyone?). Talk about being oblivious!
My writings happen to be somewhat related to the darker, destructive side of love and life, however I'm certainly not as melancholic as my writings may suggest, and in the world outside of internet, I'm a 17 year old, night-sky obsessed high school senior who still has no idea where she'll be going for college, loves reading every book she can get her hands on, has a crippling fear of introductory posts, and wastes all her time on social media.
See you around then, people!
PS: Here's the link to my blog if you'd like to take a look - musingsofalovestruckinsomniac.wordpress.com