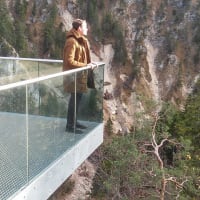 Hello, my name is Moris and I am old reader of Mytrendingstories. I like this website, because here there are a lot of interesting news and articles about Science, Tech and Lifestyle. That's why I decided to join this community and to become author: I would like to create my personal posts and share my thoughts and interesting info.
My hobby is music, films, gaming and snowboarding. I create my personal electronic music using Cubase and FL Studio. I would like to make posts about music, life style, health and maybe about new technology.
In Technologies I am interested rather by wireless devices and gadgets, gaming headsets, keyboards, bluetooth adapters, wireless mouses and other tech. So, don't hesitate to follow me!
Thank you for attention!