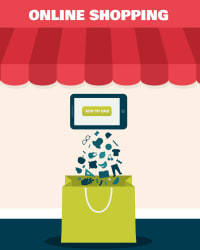 Jingle out the season with these Christmas Wardrobe Essentials
It's the end of November and I am sure you are looking forward to the Christmas season just like everyone is doing. Apart from the jingles and goodies it's also time to decide on your best outfits and accessories right from Christmas tree decorations to the midnight mass each of these events bring in a lot of color and joy in your life.
To make these celebrations amazing one thing that you need to add to your essentials is a good Christmas wardrobe that is highly affordable and can fit in to any Christmas event you might be attending.
So don't forget to check out awesome deals and discounts and online web stores are a great place for your Christmas Shopping as you are bound to find fantastic deals and discounts that could help you save some great money so while you are on the lookout for those deals let me help you out with some great Christmas wardrobe essentials that could help throughout the season.
Embellished: It's time to get glitzy and glamorous, so don't forget the glittering and sequined embellished outfits that would make an impact in all those night events this year. If you seem confused to make a choice a BodyCon would be a great essential to have.
Wool: A Wool dress in pure Black or a bright Red would be a fit for the midnight mass this Christmas. It would look warm and lively and be a great fit for Christmas and if you feel you are running out of budget on this one then you can check out options at online shopping stores I am sure you would find tremendous deals as in Coupon Codes and Free Shipping.
Velvet: Get out all those formal shoes and if you don't have something nice to wear it's a good time to go for something in Velvet and the colors Black and Red would be cool and classy to add to your Christmas collection.
Satin: Christmas is not all about sitting and having fun you also have a lot of preparations to make prior to the big day that involves everything from baking, decorations, Christmas Tree to Crib making and all this need you to be extra comfortable with what you are wearing as you might have everything from Ladders to Chairs that you might need to climb on. So a satin romper would be a perfect outfit for these days as Satin is highly comfortable and since houses are warm and cozy in this season you would not feel cold and numb. To add fun to your outfit you can also choose some Christmas colors from Red, Green and white.
Lace: Christmas can also be a time where you might have some formal parties and one thing that can fit perfectly well in the event is a Lace Dress. You can buy something in Black or dark Blue that would give you the formal look you need.
Jeans: One thing that is a part of our daily lives is Jeans and you can't evade this fact even if it's Christmas for all those who seem to be a little hard on cash it's time to buy a couple of Jeans and compliment them with colorful Tees and Sweaters and you are ready for all those carol singing days ahead.
Leather: Its cold and chilly so don't forget the leather coat that would come handy for all those days when you have to go out to celebrate Christmas. Due to the festive season I am sure you would be able to lay your hands on a great quality coat at the minimum price through saving Coupons.
Statement Jewellery: Christmas dressing can't be complete without Jewellery you would need a collection from Pearls to Tassels and trust me everything in your Jewellery box would come handy during this long season of excitement and fun. But be prepared and keep a nice statement watch, Pair of Pearl earrings, A pair of colorful Tassel earrings, A Couple of Bracelets and a statement Necklace that you can wear if you have added some polo neck dresses or blouses to your collection.
I have covered most of it for Christmas but creativity never has an end you can still come up with amazing ideas to make your wardrobe unique so until we meet again Merry Christmas J