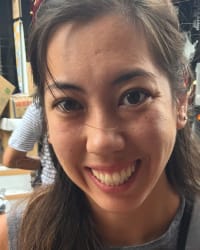 Hello there!
Thanks for visiting my profile! My name is Nicole and I'm excited for the opportunity to share my writing and work with you. A little background info: I was born and raised in San Francisco, California and moved to Florida about five years ago. I graduated recently and I will be moving again by the end of the year.
I love food! REALLY.... Cooking, eating, smelling—the list can go on, anything food related: I'm there. I grew up in an environment where any family get-togethers or even just hanging out with friends, always involved food. Most of my posts will revolve around this and two other topics: Firearms and Fitness. I live an active lifestyle so I will post tips or good and bad experiences about my fitness journey. Occasionally I will post about my experiences shooting new pistols or rifles I've never shot before and even post about the progression of my own skills.
I enjoy making the effort to live a healthy lifestyle and this is where I will share all of the good and bad choices I make! My life is continuously filled with lessons I use to better myself as I strive to become the best of my own self.
Read along on my website: www.eatshootlift.com and here, as I write from locations all over the country!