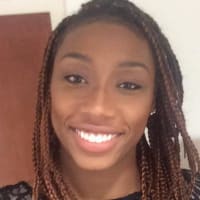 Greetings wonderful people!
My name is Natalie and can I say I'm so excited to be working with mytrendingstories! I'm a student at the University of Florida majoring in Mass Media! Let's just say writing is one of my favorite hobbies! BTW check out my blog nathindss.com while you're at it!
I also enjoy sleeping, eating, working out, and of course being with my best friends!
Hope you enjoy my content, please feel free to reach out to me with comments and ideas because I would love to here from you! I'm a newbie, so please that would really help out!
HAPPY READING & WRITING!
See ya,
Nat <3