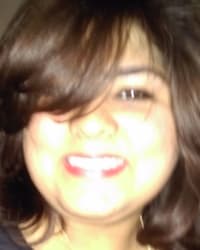 Hi! This is Navisti and I'm 20 and unapologetically addicted to books. I'm extremely weird and hyper (which does translate into my writing), an Army Brat, traveler, movie watcher, professional obsessor, scatter-brained, easily distracted and just all around crazy.
My love for books started when I was 12 years old and it has only increased since then.
My favorite authors are Cassandra Clare and Rick Riordan and my OTP, quite predictably (I think) is Malec (for those of you who don't know that's Magnus Bane and Alec Lightwood from The Mortal Instruments series) and Solangelo ( Nico and Will Solace from PJO and HOO) and a lot of others from different media forms, so I'm just gonna go ahead and not mention all of them.
I love dragons and all mythical water creatures; Greek and Roman mythology; Arrow, The Flash, Arsenal and Olicity. The most outlandish wish of mine is to have a pet dragon, so if anyone can help me out with that contact me on the email address given at the bottom.
Even though my blog is only about books and all things books, I'll write about other things as well over here.
You can visit my blog for more articles here and Contact Me at- thebookbookblog@gmail.com
P.S: I'm also trying to learn Norwegian, so if there's anyone who can help with that contact me. Also thanks for reading this bio. Congrats! (because I get distracted very easily and wouldn't have been able to finish it in one go without starting over).
Muah! :*
For now, tata!
Navisti