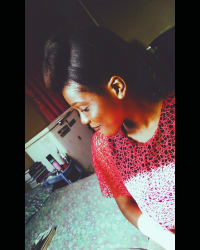 "My story began when i took my first next step,

My story began when i finally sold shame."
Actually, that is my quote right on top. Funny right? Well,it shouldn't be.
Allow me to introduce myself : My name is nelo. I am a true African, A lover of nature and inspirations, A word stickler who loves to write,write,write...her heart out!
If you Stick right here with me, I promise to show you a whole new brand of awesomeness and creativity with words.